ADF images of Finnish Amiga Users Group's disk-magazines.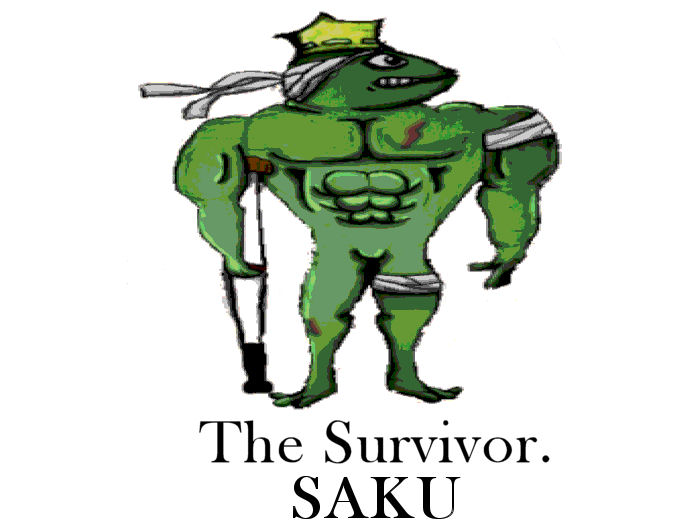 #

AROS-ROM

Original unmodified

Cover Page

Saku #1
Saku01(AROS).adf
Saku01.adf
Saku #2
Saku02(AROS).adf
Saku02.adf
Saku #3
Saku03(AROS).adf
Saku03.adf
Saku #4
Saku04(AROS).adf
Saku04.adf
Saku #5
Saku05(AROS).adf
Saku05.adf
Saku #6
Saku06(AROS).adf
Saku06.adf
Saku #7
Saku07(AROS).adf
Saku07.adf
Saku #8
Saku08(AROS).adf
Saku08.adf
Saku #9
Saku09(AROS).adf
Saku09.adf
Saku #10
Saku10(AROS).adf
Saku10.adf
Saku #11
Saku11(AROS).adf
Saku11.adf
Saku #12
Saku12(AROS).adf
Saku12.adf
Saku #13
Saku13(AROS).adf
Saku13.adf
Saku #14
Saku14(AROS).adf
Saku14.adf
Saku #15
Saku15(AROS).adf
Saku15.adf
Saku #16
Saku16(AROS).adf
Saku16.adf
Saku #17
Saku17(AROS).adf
Saku17.adf
Saku #18
Saku18(AROS).adf
Saku18.adf
Saku #19
Saku19(AROS).adf
Saku19.adf
Saku #20
Saku20(AROS).adf
Saku20.adf
Saku #21
Saku21(AROS).adf
Saku21.adf
Saku #22
Saku22(AROS).adf
Saku22.adf
Saku #23
Saku23(AROS).adf
Saku23.adf
Saku #24
Original works
Saku24.adf
Saku #25
Original works
Saku25d1.adf
Saku25d2.adf
Saku #26
Original works
Saku26d1.adf
Saku26d2.adf
Saku #27
Original works
Saku27d1.adf
Saku27d2.adf
Saku #28
Original works
Saku28d1.adf
Saku28d2.adf
Saku #29
Original works
Saku29d1.adf
Saku29d2.adf
Saku #30
Original works
Saku30d1.adf
Saku30d2.adf
Saku30d3.adf
Saku #31
Original works
Saku31d1.adf
Saku31d2.adf
Saku #32
Original works
Saku32d1.adf
Saku32d2.adf
Saku #33
Original works
Saku33d1.adf
Saku33d2.adf
Saku #34
Original works
Saku34d1.adf
Saku34d2.adf
Saku34d3.adf
About Finnish Amiga Users Group

Finnish Amiga Users Group is a non-profit organization for promoting Amiga
computing and helping Amiga users in Finland. Also known as Saku, after
it's disk magazine, the group is trying to accomplish it's goals by
organizing meetings and by publishing a disk magazine. Since 1993 the
Finnish Amiga Users Group and it's predecessors have released 50 issues of
the magazine (34 in disks).
since 3.7.2013 (ShK)